On Friday, acting U.S. Attorney General Matthew Whitaker said he has not spoken with President Donald Trump or any senior White House officials about the U.S. special counsel's probe into alleged Russian interference in the 2016 election.
Whitaker said in a House Judiciary Committee hearing on oversight of the Justice Department: "Mr. Chairman, as I've said earlier today in my opening remarks, I do not intend today to talk about my private conversations with the President of the United States. But to answer your question I have not talked to the President of the United States about the special counsel's investigation."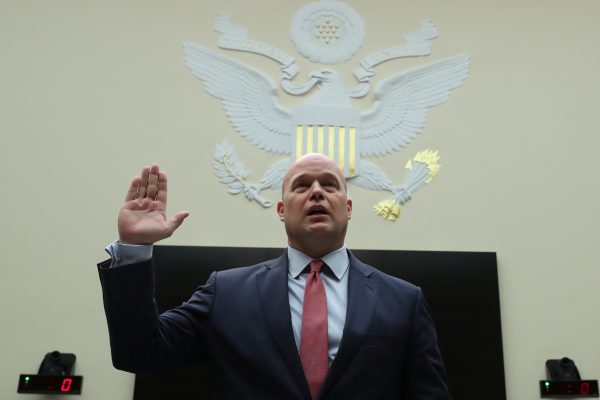 In Whitaker's opening statement, he said he would invoke executive privilege if asked about his talks with President Trump. But he did emphasize that he has never interfered with Mueller's investigation.
He said: "I want to be very specific about this Mr. Chairman because I think it's going to ally a lot of fears that have existed among this committee, among the legislative branch largely and maybe among some American people. We have followed the special counsel's regulations to a tee. There has been no event, no decision that has required me to take any action. And I have not interfered in any way with the special counsel's investigation."
White House Spokesman: We're on the Verge of Shutdown Again
White House spokesman Hogan Gidley told reporters on Friday morning that the government is on the verge of another shutdown "because Democrats won't come to the table and have a conversation about securing the country."
According to Gidley, the president was optimistic, and hopefully a conclusion will be made soon.
Gidley, White House Principal Deputy Press Secretary, said: "We're on the verge of a government shutdown again. Because Democrats won't come to the table and have a conversation about securing the country. And so the president has outlined his plan and we understand that many people from the conference have had conversations with our staffs here at the White House, and so the president yesterday said he was optimistic based on what we're hearing in those meetings and hopefully we'll come to a conclusion here pretty soon."
Venezuelans Gather at Border Protesting Maduro Blockading U.S. Aid
U.S. trucks carrying food and medical supplies arrived at Venezuela's border, but it is not clear when or whether the aid will reach people inside the country.
The government of embattled Venezuelan President Nicolas Maduro has blocked aid deliveries.
A three-lane border crossing, from Colombian city Cucuta to Venezuela, is blocked with two shipping containers and a fuel tanker. Armed Venezuelan soldiers stood guard at the customs building, pledging to turn back any attempt to cross the border.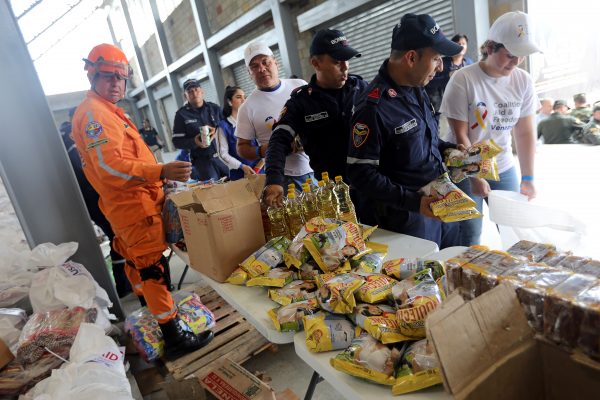 Venezuela's opposition leader and self-declared president, Juan Guaido, last week named Cucuta as one of three collection points for the delivery of international aid.
The move ramped up tensions with Maduro's government, and Maduro has rejected the international aid, saying "we are not beggars," even though Venezuelan people are waiting in desperate need of such supplies.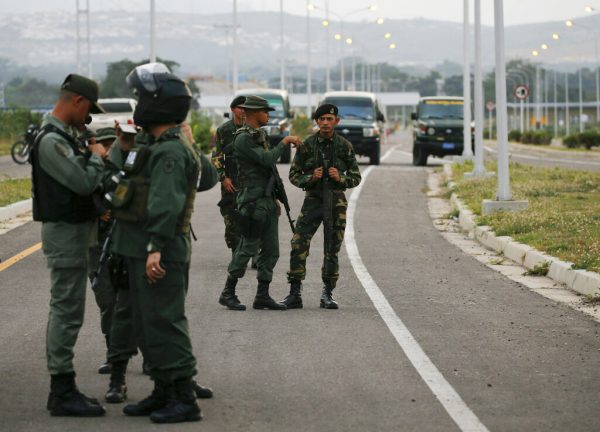 Full article